Why leave a gift in your will?
From transforming young lives through adventure and travel to maintaining historically significant properties for future generations, gifts in wills are a hugely helpful support. Please consider leaving a gift in your will to help YHA. Together, we can achieve so much.
Get the YHA gifts in wills guide for free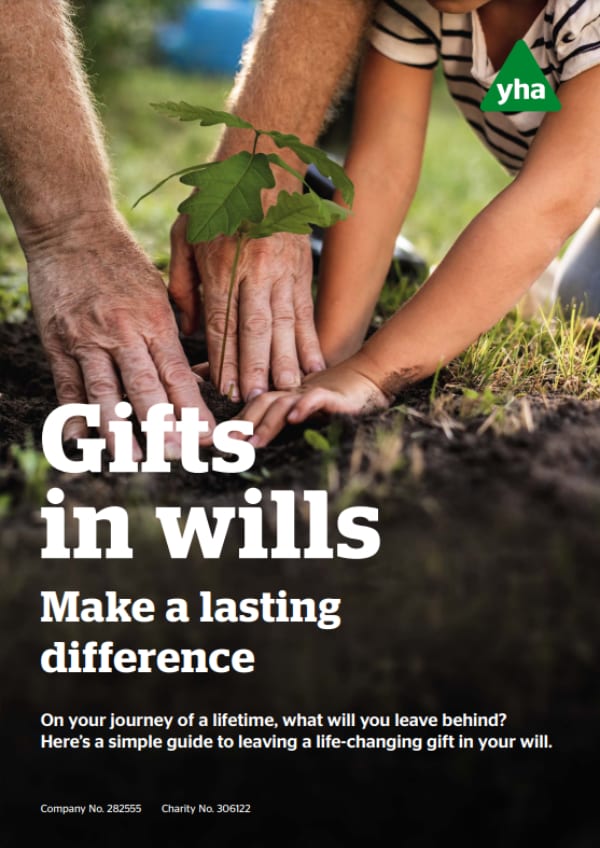 Enter your details below to download our free guide
Make your will online or by phone
Take advantage of YHA's partnership with Farewill and make your will free of charge, saving yourself up to £150. Writing a will is a private matter and this means that you can make yours from the privacy of your own home. Make your will in person
YHA is offering a limited number of free wills using the services of local solicitors across the UK. Thanks to our partnership with the National Free Wills Network, you can meet with a local solicitor to write your will for free.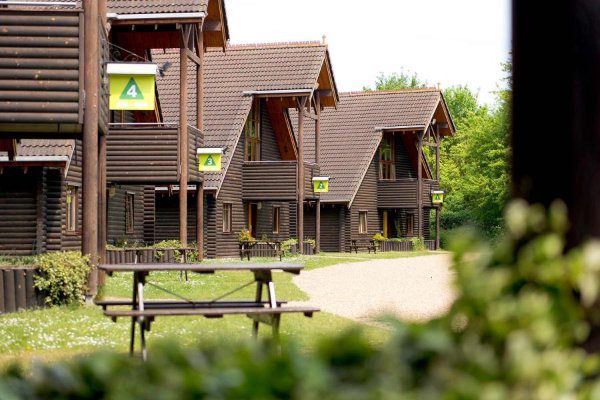 Showcasing all things YHA as well as gifts in wills and how these special gifts help our work continue. 
Enjoy a stay with our compliments in a relaxed, no pressure atmosphere with one night accommodation and meals provided.  
Events available at
YHA Conwy –  8th – 9th September 2022
YHA Ambleside – 2nd – 3rd November 2022
YHA London Lee Valley – 29th – 30th November 2022
Arrival 17:00 on day one and departure around 14:00 on day two .
Places are limited so contact [email protected] or call 07834 338175 for further details.  
Our promise to you
When you leave a gift to YHA (England & Wales):
We'll answer any questions sensitively, honestly and quickly
We won't put you under pressure – this is a big decision so please decide in your own time
Your loved ones come first – we respect that and won't try to change it
We'll use your special gift wisely and effectively
You don't have to tell us your decision – we respect your right to privacy
You can come and see our services first hand – just let us know
If you want your gift to be spent in an area that's special to you, we'll arrange it
Our amazing achievements as a charity are made possible partly because of the generosity of people who leave us gifts in wills.
They help us fund breaks for children with challenging lives, support our network of volunteers, keep historic buildings open and maintained, and help us to enrich and change lives.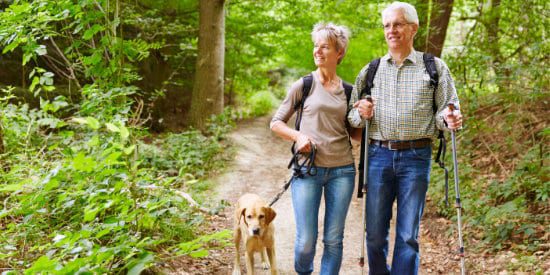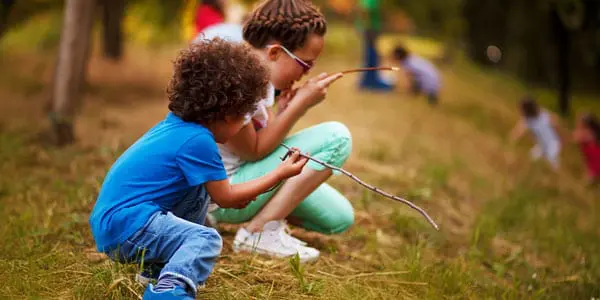 People
We exist to ensure everyone can access the very real benefits of travel and adventure. Your support helps us reach those who would otherwise miss out on these vital opportunities.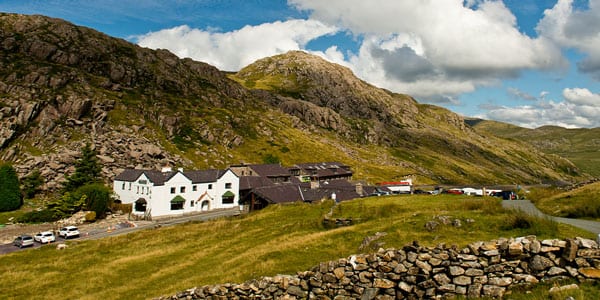 Places
We care for 150+ unique, often historic, buildings. Our hostels offer doorstep access to England and Wales' most loved landscapes and landmarks. Your support helps us sustain and preserve them.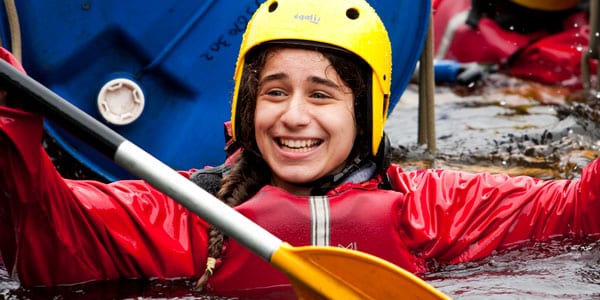 Programmes
Through education residentials, community outreach, volunteering opportunities and work readiness schemes, we build skills for life. Your support helps us positively impact more lives.
"I know, from personal experience, the life changing things that YHA can do for young people. I wanted to give back for what YHA had given me. That's why I spent 40 years of my life as a volunteer in YHA governance, ending up as Chairman. It's also why I've made YHA a beneficiary in my will."
– Chris Darmon
"The bulk of what I have to leave will be shared between my children and their families, however, there are two charities that are very close to my heart because of the work they do – one is YHA. I have made provision for gifts to both charities in the hope that I can make a small difference after my death, whenever that might be."
– Karen
Do I have to be wealthy to leave a gift in my will?
Not at all! Lots of gifts left in wills are relatively small. At YHA, we receive gifts ranging from £100 upwards. Whatever you can afford to leave as your gift, we will turn it into something important, necessary and appropriate to your memory.
Including a gift to the YHA in your will doesn't affect how much money you have to provide for old age. Your estate is calculated based on whatever is left after you die.  If you arrange your gift to the YHA as a residuary gift, it will only be paid out after all the other gifts you leave to your family or friends have been made.
Wouldn't it be better to help now rather than later?
You are very welcome to donate now if that is what you would prefer. Many people who leave a gift to YHA have also supported our work as a charity during their lifetime. Others use their wills to support our charity for the first time.  If you'd like to discuss a gift now or later, call +44 (0)1629 700990 to speak to us.
Will my money be put to good use?
You can rest assured that any gift you leave will be put to good use. YHA is a charity with young people at the heart of what we do. Whether we are providing funding for those who cannot afford a holiday or improving our hostels to give a better stay, we offer life-enhancing experiences for those living challenging lives. Gifts in wills are so important in recreating the memories you enjoyed all those years ago for young people today.
What will my family think?
Your will is a reflection of what matters to you and for most people that is their family and friends.
Adding a gift in your will to charity doesn't stop you from looking after your family, especially if the charity gift is from whatever is left after all your gifts to family have been made.
We involve family in the process and know that most are proud of the gifts their loved ones leave to YHA.  This kindness from their loved ones, that they often didn't know about until after you have gone, often helps the grieving process for them.
Can I choose how my gift to charity is spent?
Yes, of course! However, most people leave their gift to YHA without specific conditions so that it can be used wherever it will have the greatest effect, trusting YHA to decide when the time comes.
If a particular region or project has a special significance for you, we are more than happy to discuss the different options available. Simply give us a call on +44 (0)1629 700990.
Can I add a gift to an existing will?
Usually, yes. You can do this by adding a codicil. Your codicil changes an instruction in your will. We suggest that you should use a solicitor to do this, to make sure it fits smoothly with the rest of the gifts in your will. Please never write on an existing will as this action could negate it. You should keep any codicil with your existing will.
Do I need to tell YHA about a gift I'm leaving?
You don't need to, but if you would like to tell us that you are leaving a gift, that would be wonderful. We would love to say thank you, and to keep you informed and inspired by our work.
What if I change my mind about a gift to YHA?
Circumstances change and we understand that. If you need to make changes please do so without worry. If you had mentioned a gift to YHA previously, please do let us know about the change.
Got a question? Get in touch
Talk to YHA
Call our team directly to talk through any questions you may have.
Karen Frampton, Legacy and In Memory Manager
+44 (0)1629 700990