How we help
As a charity, we focus on improving physical and mental health, wellbeing and life skills through travel and real adventure. We're here to enrich the lives of all our guests, yet we know we make the greatest difference to young people – and especially those coping with challenges that mean they otherwise miss out.
Below you'll see just a small selection of some of the young people and families we've helped.
Fantastic Mr Fred
Fred is 8 years old and has a progressive eye condition which may eventually cost him his sight. Before that day, Fred's mum Karen is helping him fulfil his bucket list of experiences which he has named Fantastic Mr Fred's Flight For Sights, in honour of his favourite book, Fantastic Mr Fox.
YHA has made book-mad Fred's dreams come true by going on an adventure like the Famous Five and find treasure and fossils. Fred and his family experienced a holiday at YHA Boggle Hole, on the coast of North Yorkshire.
The two-day break was provided by YHA's Family Breaks programme. This programme supports children and their families and provides them with the opportunity to access positive life changing experiences, creating memories that last a lifetime.
Fred and his family had the opportunity to stay at YHA Boggle Hole, which is nestled on the beach in an old smugglers' cove where he went fossil hunting during his stay.
Watch the video to see what Fred and his family got up to during their stay.
Adventure for all
We know what it is like to paddle in the sea for the first time, to see the city skyline at night and to feel the sand between your toes.
At YHA we believe that every young person should have the opportunity to travel to a new place, learn vital life skills and discover new environments.
We also know that for children caring for a disabled parent, coming to terms with the loss of a sibling, those without a home of their own and for those facing relentless treatments, a break is just something they couldn't imagine. We can support these children and their families to access positive life changing experiences, creating memories that last a lifetime.
Donate today
A gift of £90 will give one young person a memorable overnight stay with morale-boosting activities like gorge walking.
Perranporth Young Carers
We gave 20 young carers a free break to YHA Perranporth. Much more than a holiday from their responsibilities, this respite trip gave these young people from a deprived area the opportunity to enjoy the outdoors, learn to surf and spend time with peers who know exactly what they're going through. Crucially, these precious few days away brought happiness and hope for the future.
Youssif, who has cared from his mum since he was five, said "It has been an amazing, refreshing experience. It's allowed me to relax and be myself around people on the same wavelength."
Cuts to youth provision in their area mean that these young people simply would not have been able to take this break without YHA and the generosity of our supporters.
Because of this trip, these young people had taken more exercise, improved their communication skills and reported greater wellbeing.
With your help, we can transform the skills, perspectives and futures of more young people.
Happy times at YHA Cheddar
Earlier this year, a group of young people with additional educational needs enjoyed an unforgettable trip to YHA Cheddar. For many, it was their first night away from home. The experience improved the children's confidence and self-esteem, they built relationships and learned life skills that will lead to greater independence. Here's the story of Pitcheroak School's time away with YHA.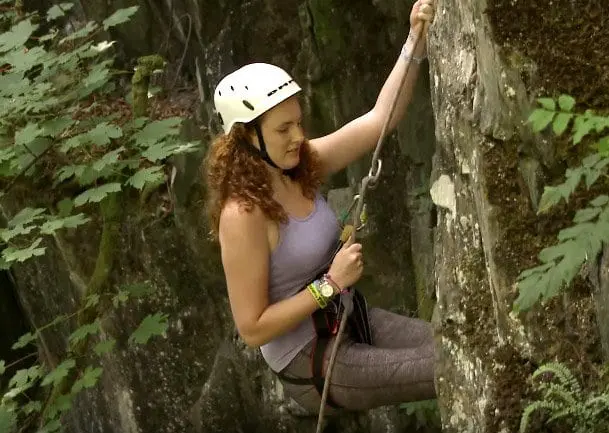 Chelsey's story
Serious injury or medical illnesses such as cancer, can be very traumatic and life changing for adults, let alone for young people. At just 14 years of age, Chelsey was diagnosed with cancer and had to undergo some invasive surgery, as well as aggressive radio and chemotherapy sessions. In addition, she lost two thirds of her right leg muscle and her feet suffered painful nerve damage. It is against this backdrop that she happened on an opportunity to gain particular support with her difficult journey of recovery.
Working with our partner Climbing Out we delivered a five day residential outdoor activity programme which helps rebuild confidence and self-esteem post injury or illness.
We support young people to attend the week taking part in a wide range of outdoor activities including climbing, kayaking, gorge scrambling and hill walking, all of which are bespoke to the needs and capabilities of the young people.
Apart from the sense of enjoyment and achievement taking part inspired, these trips have helped Chelsey form new friendships.
YHA can help more people like Chelsey if you choose to make a contribution.
YHA is charity of the year for the Mayor of Worcester COTY fund
In 2018, YHA and Action for Children were named Worcester's charity of the year, and with the money raised by the city sent local school children on an adventure at YHA Ironbridge Coalbrookdale.
The impact this adventure had on the children is why moments like these are so important.
YHA is dedicated to transforming young lives through travel and real adventure. Why? Because where you go changes who you become.
Making memories with YHA as a MYHRE syndrome family
YHA help create moments and memories that are truly life changing.
MYHRE syndrome is an extremely rare genetic disorder caused by a mutation in the SMAD4 gene. Only 60 cases of MYHRE syndrome have been reported worldwide. YHA helped 10 families create lasting memories and connect with each other so they no longer feel alone.